Happy New Year, friends! January 1st is my favorite day of the year. It's a day that reminds us we can decide to change and become who we want to be.
As a Certified Health & Wellness Coach, I help the women I work with continually return to this idea that we can decide to change…at any moment of our lives. It's never too late.
Given that 1) many of us set health-related New Year's resolutions (or intentions) and 2) working with a health coach could be a gamechanger that helps you do things you never thought possible, today I want to bring clarity to the benefits of working with a health coach.
I want to give you the information you need to decide if partnering with a health coach could help you bridge the gap between where you are now on your wellness journey and where you want to go.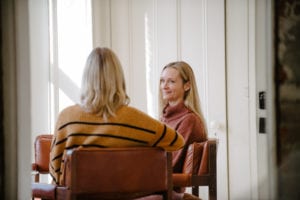 The Role of a Health Coach
We know that healthy lifestyle habits are the best defense against both acute illness and chronic diseases that diminish our ability to experience life fully and joyfully.
We know that behavior change isn't easy. We also know that with a health coach by your side creating and sustaining healthy habits is easier.
What I also know is that what a health coach does exactly to help her clients succeed is a mystery for many people. The confusion is no surprise given that the primary definition of a coach is: one who instructs or trains. While that's certainly the role of a coach in sports, this definition doesn't accurately describe the role or the value of a health coach.
Rather than make specific recommendations around what the client should do to achieve the client's goals, the role of a health coach is to help her client figure out what works for her. She knows herself better than anyone and her intuition will point her in the right direction.
In other words, the client chooses her destination and the coach helps her build the roadmap to get there. It's a partnership where the client is in the driver's seat and the coach is the co-pilot.
What is a Certified Health Coach?
A couple of caveats: I'm talking about a certified coach here. Many practitioners call themselves health coaches, however, unless they are certified it's unclear whether or not they use the science-based, evidence-backed techniques certified coaches have demonstrated proficiency in.
A "coach approach" to behavior change is rooted in autonomy—a fundamental human need that ignites and sustains intrinsic motivation. Coaching creates "I want to" motivation, instead of "I have to."
This is not to say that coaches who use an "expert approach" aren't "real" coaches! This approach often occurs in a clinical setting where a coach with a healthcare license works with clients in short sessions focused on treating chronic disease. Coaching techniques can be employed in these conversations however in a less expansive way due to time constraints.

Among health coach certification training programs there are around 60 programs approved by The National Board for Health & Wellness Coaching. Coaches with a certificate from a school approved by the NBHWC are eligible to sit for the examination leading to board certification.
The board exam measures proficiency in four areas: coaching program structure, coaching technique, how lifestyle habits impact health, and coaching ethics including conduct and client confidentiality. I am pleased to announce that I sat for the exam in February and heard in March that I've earned the NBC-HWC credential.
With this clarification about certification, let's dive into how a certified health coach could help you live your dream of health and wellness with confidence and clarity.
7 Benefits of a Health Coach
The list below isn't in order of importance because that depends on a client's individual needs. Each of us is unique and arrives at a coaching relationship with our own experience and mindset around health and behavior change.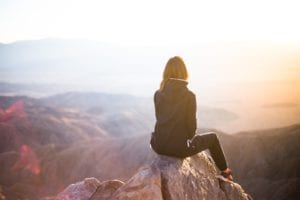 A coach helps you find your "whypower."
The number one challenge to building healthy habits is waning motivation, literally the energy to keep us in action and learn new behaviors. Instead of willpower, forcing yourself to "bite the bullet" to push through obstacles, you would use your "whypower," the reasons why you want to change. Working toward what you want is a much more effective and enjoyable way to sustain motivation and do the work.
The first step in my coaching program is for the client to create a wellness vision statement that captures her "why" by creating a picture of who she can be when she's nourishing her body, mind, and soul.
A coach offers you a safe space.
In my coaching training, one of the first things I remember the instructor saying is that emotions are sure to come up when clients work toward truly transformational goals. A coach makes showing and sharing your emotions feel less vulnerable by always leading with empathy, a nonjudgmental acceptance of your experience. With a coach, you can acknowledge and release negative emotions and begin to learn from the conditions that caused them.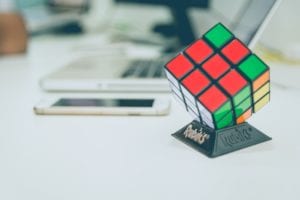 A coach helps you get creative.
A coach asks intentional, open-ended questions that open your awareness to possibilities and different ways of thinking. Lots of a-ha moments occur in coaching. Additionally, in my client sessions, we do some rapid-fire brainstorming to come up with as many ideas as possible around a challenge or topic my client chooses. One of those ideas might be the missing piece of the puzzle she's been searching for. If not, we keep trying until she finds what works. As Marie Forleo says, "Everything is figureoutable."
A coach helps you focus on the positive.
Research shows that when we focus on what's going well we're more resilient and able to gather the resources we need, including the support of those around us. This means that a coach helps you find small wins to celebrate which on your own you might not see. A coach uses affirmations based on your own words to illuminate those small wins, not silver linings or platitudes which only make you feel unheard, not more satisfied with your progress.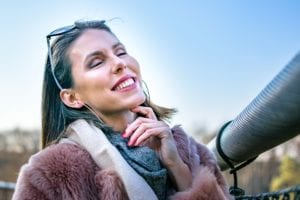 A coach helps you optimize your mindset.
Oh my goodness, this is a big one. To focus on the positive (see #4) we must overcome our "negativity bias," our natural human tendency to notice "danger" to ensure our survival. When we're working on changing our habits, we often must do things we've never done and our brain sees trying new behaviors as unsafe. A coach can help you use mindfulness and self-compassion to build a growth mindset and push through these internal barriers as well as external ones.
Another mindset shift a coach encourages her client to embrace is the idea that goals are experiments, not do-or-die commitments that force us into a pass-or fail-trap. You use goals as a tool to bring forth strategies that support your progress toward your wellness vision as well as those that don't. This data helps you determine your next step as you continue to drill down until you discover what works.
A coach helps you be accountable.
Accountability is often the first benefit people think of when considering working with a coach, and it's true, however, maybe not like you might think. A coach does not praise or scold a client's effort. This approach is used so clients use their "whypower" to move forward, and don't become reliant on their coach's feedback, whether positive or negative, for motivation. Your commitment to your wellness vision and the investment of your time and money in coaching is what leads you to take responsibility for your results.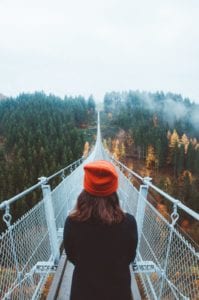 A coach gives you the tools to "coach" yourself.
When the coaching partnership wraps up, you will have the tools you need to continue toward your wellness vision on your own. These tools include what I've already mentioned: your whypower, positive thinking, creativity, mindfulness, self-compassion, and growth mindset.
You'll know how to set "just right" behavioral goals to get you to the next level, one clearly defined step at a time. (You can learn "my" goal-setting formula now in this post.)
Most importantly, with some significant progress under your belt, you'll be more confident in your ability to change and do what you never thought possible on your lifelong journey to health and wellness.
Finding the right coach for you is also important. While a certified coach has the skills to coach most anyone and rapport can grow, working with a coach you feel an instant connection with can help you hit the ground running toward your wellness vision and your higher self.
So there you have it, the seven benefits of a Certified Health Coach. I hope this information was helpful. If it was please use the buttons below to share it with your family and friends who might also find it helpful!
For more information about working with a certified coach, you might want to check out this recent article from the Washington Post.
If you have any questions you can leave a comment below or contact me directly through my contact form. If you're ready to hire a coach, you can learn more about my coaching programs here.
Again, Happy New Year, friends. Let's show 2021 who's boss!